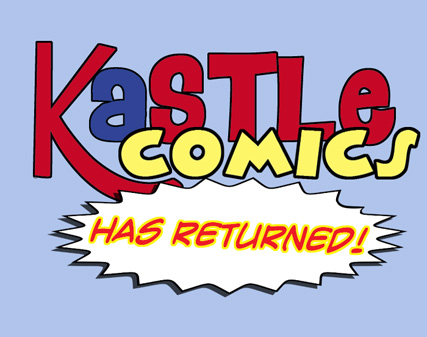 Feb. 21 So apparently the FTP server was screwing up, which is why the comic didn't update right the last two days. Not like anyone is reading this yet to know that. But I have it fixed now. Hooray.

Almost pimping time. Woot.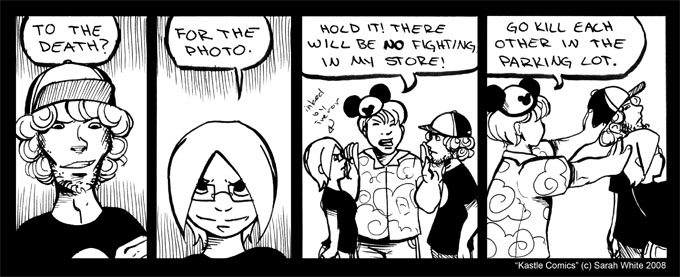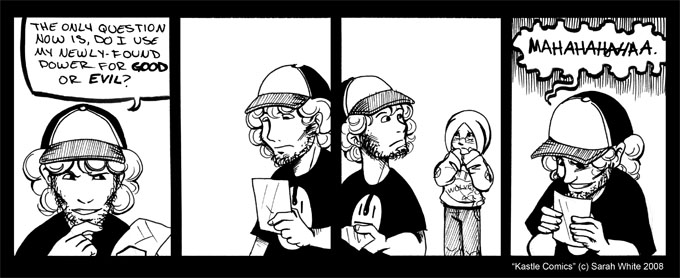 Kastle Comics is hosted on Comic Genesis, a free webhosting and site automation service for webcomics.
Kastle Comics and all related stuff is (c) Sarah White 2008.